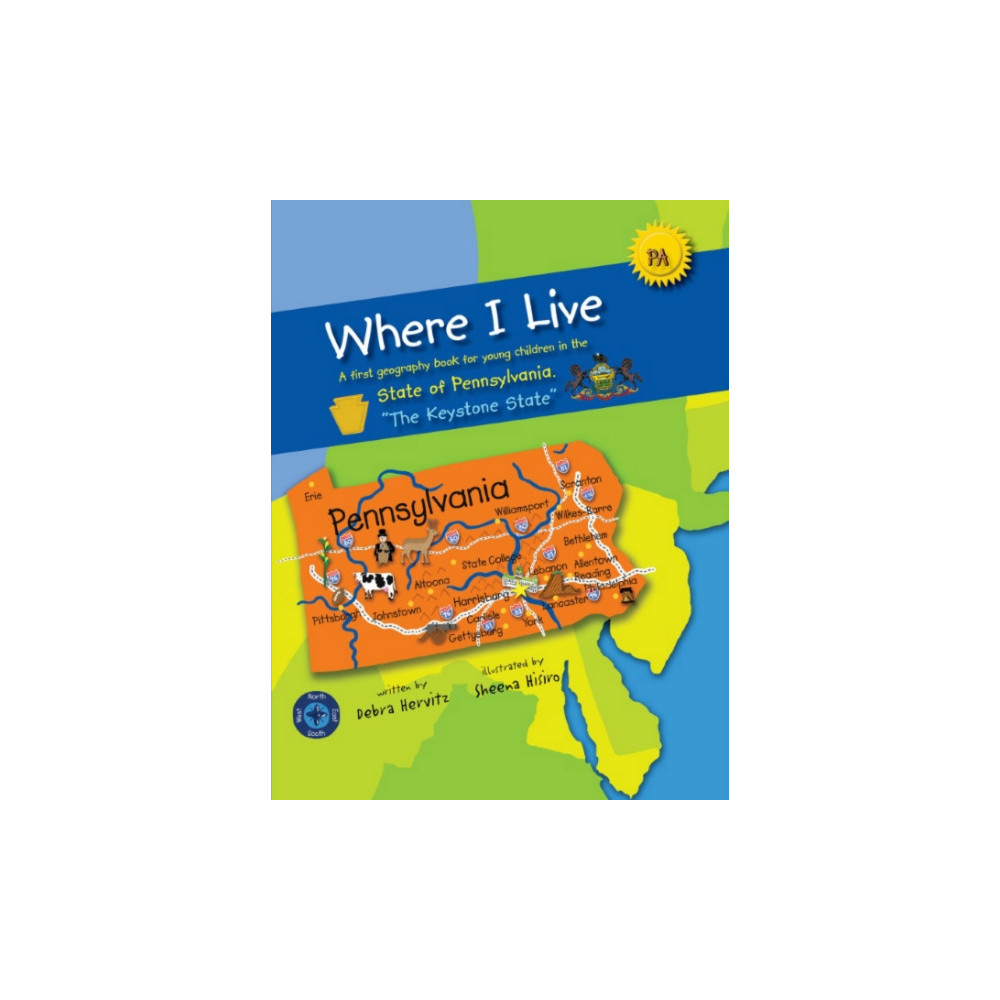 ---
Product Media
Where I Live – State of Pennsylvania "The Keystone State"
Product Number: 9780692166956
Where I Live: A first geography book for young children in the State of Pennsylvania teaches children about geography
Shipping Note: If purchasing this book only - the calculated shipping rate will be modified after check out, prior to charging your credit card, to $5/book. Shipped via USPS.
Where I Live: A first geography book for young children in the State of Pennsylvania teaches children about geography in a fun and personal way. Long before Google Earth, Debra wrote the original story in the late 90's for her classroom. Now beautifully illustrated and hardbound, children explore geography beginning high above the earth in a rocket ship where they learn the names of the planets. They then land and discover the oceans, continents, countries, states and cities all they way to their home address. With activities to record their personal information, the book helps build language skills and prepares them to be successful readers, learners and citizens of the world! About the Author: Debra is a recently retired classroom teacher and reading specialist, a parent, grandparent and Pennsylvania resident. Having spent over 30 years teaching children to read in the Harrisburg area, she saw the need to incorporate geography into her literacy lessons, especially in the primary grades. Confusion over basic geographic terms and lack of knowledge of local geography inspired her to write her original book about the Harrisburg area. She believes it is critical for our youngest children to have a working knowledge of local, state, national, and world geography and an understanding of maps and globes. Learn More at whereilivebook.com
Where I Live
This book taught us a lot about geography.<br />
Great book for home and school!
This is the perfect book to teach kids the most important aspects of geography in a fun and engaging way. As a parent and an educator, I see this book as an essential tool to use with my students and my own kids! Love the songs as well!
 Write a review